Attention:
This event has ended. View all upcoming events on the
events calendar
.
You are invited to join us at COMSOL Day San Jose for a day of minicourses, talks by invited speakers, and the opportunity to exchange ideas with other simulation specialists in the COMSOL community.
View the schedule for minicourse topics and presentation details. Register for free today.
Schedule
9:00am
Introduction to COMSOL Multiphysics® and the Model Builder
This introductory demonstration will show you the fundamental workflow of the COMSOL Multiphysics® modeling environment. We will cover all of the key modeling steps, including geometry creation, setting up physics, meshing, solving, and postprocessing.
11:15am
Introduction to the Application Builder and COMSOL Server™
Learn how to convert a model into a custom app using the Application Builder, which is included in the COMSOL Multiphysics® software. You can upload your apps to a COMSOL Server™ installation to access and run the apps from anywhere within your organization.
2:00pm
Batteries and Fuel Cells
Get a quick overview of using the Batteries & Fuel Cells Module within the COMSOL® software environment for capacity fade modeling of lithium-ion batteries and water management of polymer electrolyte fuel cells.
3:00pm
Optimization Minicourse
Learn to use gradient-based optimization techniques and constraint equations to define and solve problems in shape, parameter, and topology optimization, as well as inverse modeling. The techniques shown are applicable for almost all types of models.
Structural Mechanics
Get a brief overview of using the Structural Mechanics Module and its add-on modules within the COMSOL® software environment.
Invited Speakers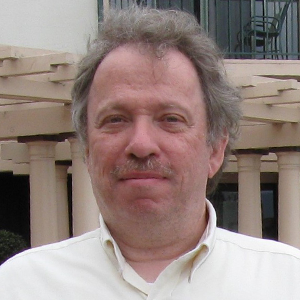 Brian R. Poole
Lawrence Livermore National Laboratory
Dr. Brian R. Poole is an applied physicist and electrical engineer for the National Security Engineering Division at Lawrence Livermore National Laboratory (LLNL). He earned his BS in electrical engineering and MS and PhD in applied physics from what is now called the NYU Polytechnic School of Engineering and Applied Science. He has been with LLNL since 1983. He was also a visiting professor in the Physics Department of the Naval Postgraduate School from August 2011 through July 2014. Dr. Poole's professional interests include high-power microwave sources, time- and frequency-domain electromagnetics, transient electromagnetics, charged particle beams, plasma physics, and computational physics. He is the author or coauthor of over 60 journal and conference articles and has two U.S. patents. He was a recipient of the LLNL Global Security Award in 2013 and two LLNL external publications awards. He is a member of the American Physical Society Division of Beams and senior member of IEEE.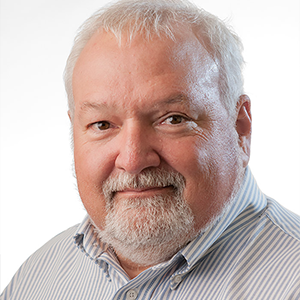 Jon Ebert
SC Solutions
Dr. Jon Ebert joined SC Solutions in 1996 and is a cofounder of the Systems & Control Division. He received BS and MS degrees in mechanical engineering from the University of Oklahoma and a PhD in mechanical engineering from Stanford University. Dr. Ebert has published extensively on mathematical modeling and experiments in the areas of heat transfer, fluid mechanics, and species transport. He has developed a wide range of models of semiconductor and advanced materials manufacturing processes, such as rapid thermal processing, chemical-mechanical planarization, physical vapor deposition, and chemical vapor deposition. These models are used in developing model-based process controllers that form the bulk of SC's product portfolio as well as for the design of next-generation process equipment, analysis of the limits of equipment performance, and virtual sensing. Dr. Ebert has developed several software tools used in-house at SC for thermal modeling, including a powerful ray tracing package for solving a radiation heat transfer problem. He is the recipient of three U.S. patents on sensing and semiconductor wafer processing technology. Previously, he was a research scientist at Integrated Systems, Inc.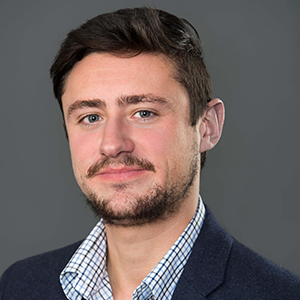 Nicholas Goldring
RadiaSoft LLC
Nicholas Goldring is an assistant research scientist at RadiaSoft LLC. His active research interests are in X-ray science and accelerator physics. Previously, Nicholas was a graduate student member of the multidisciplinary team at Argonne National Laboratory tasked with upgrading the Advanced Photon Source synchrotron facility. There, he worked on the design and optimization of high-heat-load beamline optics. Nicholas has four years of experience in modeling various physical phenomena via finite element analysis (FEA) in the COMSOL Multiphysics® software. His familiarity with particle accelerator codes and FEA expertise allow him to continue research and development in the field of modern accelerator design. His current work includes simulating complex vacuum chamber systems and developing user-friendly graphical user interfaces for the benefit of next-generation particle accelerators. Nicholas earned his MS in physics from the Illinois Institute of Technology.
Register for COMSOL Day San Jose
This event has ended. Visit the event calendar to view upcoming events.