Is Perfect Sound Predictable? Webinar - Archived
This is a recording of a webinar that originally aired on October 29, 2019
Tune into this webinar for a compact overview of the virtual product development of professional audio systems and the latest developments in acoustics multiphysics simulations.
The simulation process at Mvoid, a COMSOL Certified Consultant, allows for a completely virtual design evaluation of professional and consumer audio systems before building any prototype. Multiphysics simulations are an essential element of the concept. CEO Dr. Alfred J. Svobodnik shows how the whole process — from the transducer-level multiphysics model to the auralization of the whole virtual audio system — is realized, and how these virtual systems are used as test beds for innovations.
Mads Herring Jensen, COMSOL's technical product manager for the Acoustics Module, will then provide insight into the latest developments in the COMSOL Multiphysics® software for acoustics applications. Find out where the acoustics simulation journey is going and what new features you can expect in the future.
The speakers will answer your questions directly after the presentation, and all registrants will have access to the webinar recording.
Register for Is Perfect Sound Predictable? Webinar
Log in or sign up to register. A COMSOL Access account is required to attend Is Perfect Sound Predictable? Webinar.
Archived Webinar Details
Speakers
Mads J. Herring Jensen
Technology Manager, Acoustics
Mads Herring Jensen joined COMSOL in 2011 and is the technology manager for the acoustics products. Mads has a PhD in computational fluid dynamics from the Technical University of Denmark. Before joining COMSOL, he worked in the hearing aid industry for five years as an acoustic finite element expert.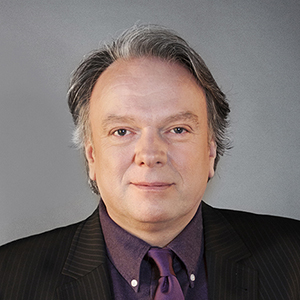 Alfred J. Svobodnik
MVOID-Group
Dr. Alfred J. Svobodnik is president & CEO of the Mvoid Group, specializing in providing consulting services and innovative technologies for automotive, consumer, and professional audio as well as the developer of multidisciplinary virtually optimized industrial design (Mvoid®) methodology. Alfred is an entrepreneur, thought leader, engineer, and scientist. He has been researching for 30 years in the areas of multiphysics and virtual as well as computational acoustics.
Prior to founding Mvoid in 2011, Alfred spent five years with Harman International Inc., where he held several senior managerial and executive advisor positions in the areas of simulation and virtual acoustics for audio systems. Alfred started his career as founding member, executive partner, and CTO in 1990 with Numerical Analysis and Design, a company specialized in engineering analysis with finite and boundary elements for stress analysis, structural dynamics, and computational acoustics.
In 1990, Alfred completed his doctorate at Vienna University of Technology with the degree "Doktor der Techn. Wissenschaften" (equivalent to PhD). The title of his dissertation is "Numerical Treatment of Elastic Plastic Macromechanical Behavior of Longfiber Reinforced Metal Matrix Composites". He also holds a university degree, "Diplom-Ingenieur" (equivalent to MSc), from Vienna University of Technology.