Advanced Simulation Technology Of Mechanics R&D Co., Ltd.
---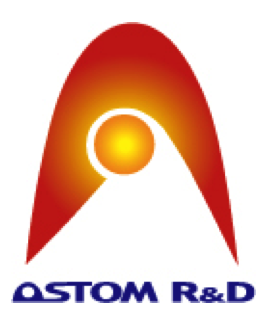 Address & Contact Information
Advanced Simulation Technology Of Mechanics R&D Co., Ltd.
5-5-5, Koishikawa, Bunkyo-ku, Tokyo 112-0002, Japan
Telephone: +81-3-6304-1306
Email: asu-info@astom.co.jp
Web: http://www.astom.co.jp
Advanced Simulation Technology Of Mechanics R&D Co., Ltd. (ASTOM R&D) was established on April 2, 1999, with the approval of the RIKEN Venture System.
Since its establishment, ASTOM R&D has focused on the practical application of results from research in computational science at RIKEN and in other interdisciplinary fields, engaging in the following activities:
The development and sales of in-house computer-aided engineering (CAE) software products based on ASTOM R&D's core technologies of computational science, information processing, and data science Contract analysis using CAE software Contracted development of software for computational science
Areas of Expertise
The ASTOM R&D team includes a group of engineers with advanced expertise in CAE. Examples of their modeling and simulation expertise include:
Fluid mechanics (multiphase flow, turbulence, microfluidics, and more)
Structural mechanics (stress, vibration, fatigue, and more)
Thermal engineering (thermal engineering and heat transfer engineering)
Electromagnetics (motors, solenoid valves, transformers, and more)
Optics (geometric optics and wave optics)
Chemical engineering (transfer phenomena, separation, adsorption, membrane separation, drying, and more)
Electrochemistry (batteries, corrosion, electrolytic processes, plating, and more)
Acoustic engineering
Multiphysics modeling
Available Services
ASTOM R&D will meet your multiphysics analysis needs by providing services such as contract analysis and model development with the use of COMSOL Multiphysics®, as well as consulting for implementing COMSOL Multiphysics® into your organization.
Contract Analysis
ASTOM R&D performs analysis on behalf of its clients using COMSOL Multiphysics®.
ASTOM R&D conducts interviews and surveys of issues, analyzes the issues, conducts technical surveys, creates technical proposals, performs calculations on behalf of the client, analyzes the results, and delivers the results in a written report.
Deliverables:
Report of analysis results
Numerical data of analysis results
Analysis model from COMSOL® (MPH file)
And more
Development of Analysis Models
To meet the analysis needs of the client, ASTOM R&D develops an analysis model for the client using COMSOL Multiphysics® and its (applicable) add-on modules, the software's functionality for solving custom partial differential equations (PDEs), and a CAE simulation application created with the Application Builder, a built-in tool in COMSOL Multiphysics®.
Deliverables:
Analysis model description
Analysis model from COMSOL® (MPH-file)
CAE application
Tutorial
Implementation Consulting
ASTOM R&D offers a number of services intended to facilitate the implementation of COMSOL modeling into a customer's organization. Phases involved can include initial proposals of COMSOL Multiphysics configuration and analysis models, the development of the analysis models, and post-implementation support according to your analysis needs.
Deliverables:
COMSOL Multiphysics model proposals
Analysis model from COMSOL® (MPH file)
Analysis model description
Tutorial