The Manufacturing Technology Centre (MTC)
---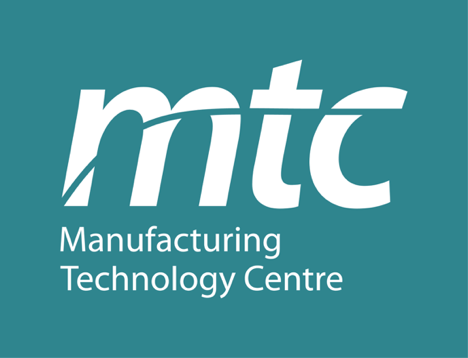 Address & Contact Information
MTC (Coventry)
MTC Limited
Ansty Park
Coventry
CV7 9JU

MTC (Liverpool)
Peter Jost Building
Liverpool John Moores University
Byrom Street
Liverpool
L3 3AF
Tel: +44 (0) 2476 701600
Email: comsol-enquiries@the-mtc.org
Founded in 2010, the MTC is an independent research and technology organization (RTO) that aims to bridge the gap between industry and academia. We provide integrated manufacturing system solutions for customers large and small across sectors as diverse as automotive, aerospace, rail, informatics, food and drink, construction engineering, electronics, oil and gas, and defense.
With more than 700 employees at present, we help companies accelerate their manufacturing, increase quality and consistency, and lower costs in an agile environment by working together with both industry and academia. Our facilities serve as a low-risk environment for developing and demonstrating new technologies at an industrial scale, providing flexibility to our ever-expanding number of members, clients, and research partners.
In addition, our role has increased to include not only research and development (R&D) but also training, advanced manufacturing management, and factory design. The MTC is also home to the National Centre for Additive Manufacturing. Our clear vision is to inspire British manufacturing on the global stage.
The MTC is part of the High Value Manufacturing Catapult, supported by Innovate UK.
Simulation Services
The MTC's Physics Modelling team, which comprises 17 highly experienced research engineers, is responsible for numerical simulation using finite element analysis (FEA), computational fluid dynamics (CFD), and the discrete element method (DEM).
Based on solid scientific principles, the Physics Modelling team delivers reliable, robust, and fast solutions to industry. The team's advanced simulation capabilities include the following manufacturing applications:
Product design: to achieve and optimize key performance targets in product innovation, derisking investment, and lowering costs
Process development: to fully understand and control groundbreaking manufacturing processes as well as achieve challenging specifications
Asset management: to verify the structural integrity and performance of existing assets during service and in demanding working environments
Our Commitments and Contributions
The MTC is committed to pushing the boundaries of existing simulation technologies in order to reach wider audiences by engaging with:
Simulation suppliers, to apply the latest available technologies and push additional features into development
Our academic partners, to acquire new methodologies and upscale them for industrial applications
Examples of our work can be found here: